Events: Conferences, Meetings and Activities
(last update: 24.09.2017)
Please send information about meetings to the web publisher (Madeleine Buehler): Send e-mail

For information about past conferences, meetings and activities: Visit the Archive.
First International Congress of Biological Control (ICBC-1)
14-16 May 2018, Beijing, China.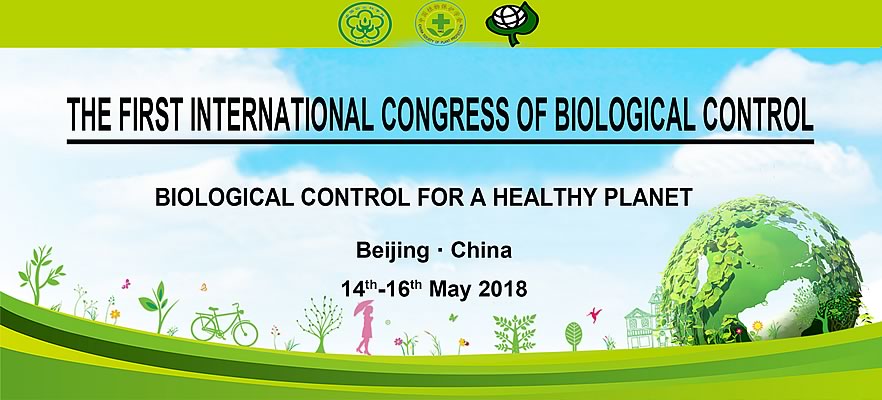 Interdisciplinary Biological Control
Congress Topics:
Integration of the various classes of biological control
Biological control of plant diseases, insect pests and weeds
Biological control as means of preserving biodiversity
Risk assessment and biosafety for biological control
Industrial policy and market development of biological control
Socio-economic impacts and capacity building for biological control
Current status and uptake of biological control in the Belt and Road conttries
More information: Poster (jpg)
Website: www.canevent.com/customPage/customPagePreview?pageId=43608&eventId=10003226

1st International Conference on Biological Control: Approaches and Applications (ICBC 2018)
27-29 September 2018, Bengaluru, India.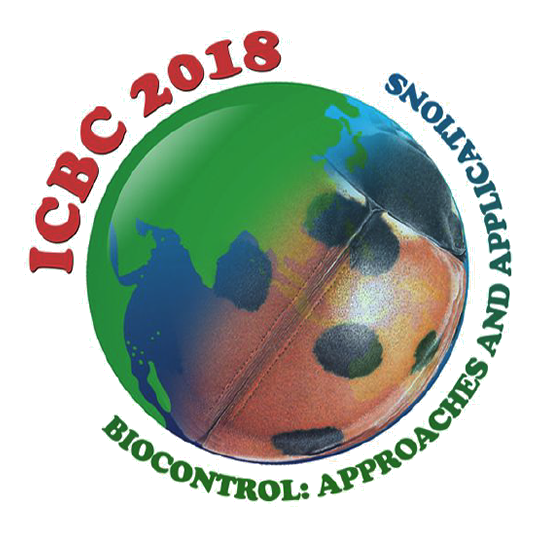 Conference Theme:
Biological Control: Approaches and Applications
Globally, up to 30% of agricultural yields are affected by pests and diseases despite intensive chemical pesticide use. Biological control of insect pests and diseases is one of the major ecosystem services provided to agriculture worldwide. Natural enemies such as predators, parasitoids and pathogens play a major role in limiting damage caused by nature and exotic pests. The main theme of the conference is to address issues related to various biological control approaches in the context of biodiversity, increased chemical pesticide pressure and climate change. The emphasis would also be on the challenges faced by researchers, farmers and other stakeholders in implementing biological control programs. The conference would include keynote addresses, plenary and oral presentations and poster sessions.
The conference would cover the following Sub Themes related to Biological Control
Biodiversity and Biosecurity
Conservation Strategies
Biotechnological Approaches in Biocontrol
Production and Utilization of Macrobials for Insect Pest Management
Production and Utilization of Microbials for Insect Pest and Disease Management
Biological Control Compatible Approaches
Biological Control of Invasive Pests and Weeds
Biological Control: Industrial Perspective and Policy Issues
IOBC-Global Parthenium Working Group Workshop
IOBC-Global Tuta absoluta Working Group Workshop
More information: First Announcement (pdf), Second Announcement (pdf)
Website: www.icbc2018.tarasviinfotech.com

Events of other IOBC Regions:
IOBC-Global and West Palaearctic Regional Section, IOBC-WPRS:
http://www.iobc-wprs.org/events/index.html
Nearctic Regional Section, IOBC-NRS:
http://www.iobcnrs.com/index.php/events-calendar